All of our in-home hair care and beauty products provide professional, quality results at an economical price!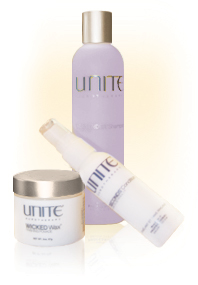 Unite
Unite is a premium boutique line of 29 professional hair care products. Each had undergone extensive testing and research, allowing Unite to experience extraordinary performance feedback. Vegan, sulfate, phosphate and gluten free.
---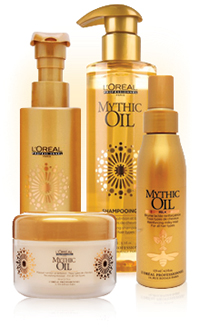 L'Oréal Mythic Oil
Over time, the natural oils in each hair strand start to dissipate leaving the ends dry and coarse, while oils at the roots can build-up and weigh hair down. Mythic Oil shampoo, conditioner and masque use powerful oils to balance hair leaving it cleansed at the root and nourished at the ends for a weightless finish. Paraben-free formula light enough for everyday use.
---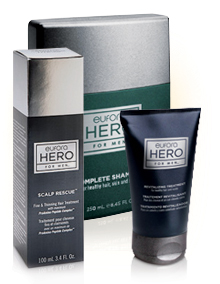 Eufora Hero for Men
Products that feel great, smell great and above all, Eufora Hero for Men is designed for the selective man who deserves to look as good as he feels.
---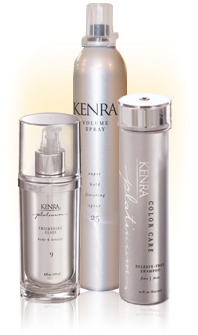 Kenra
Kenra products are distinguished by using a blend of pharmaceutical-grade and cosmetic-grade ingredients that provide extraordinary performance.
---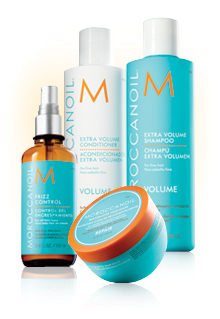 Moroccan Oil
With antioxidant infused, nutrient rich, innovative formulas, Moroccan Oil is an ultra-light formula which is absorbed by the hair instantly, resulting in a natural, silky finish and brilliant shine. Moroccan Oil has the ability to restore over-processed hair damaged by environmental factors and chemical procedures – it also revives, hydrates and detangles hair, wigs and hair extensions.
---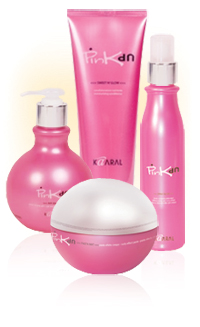 Pink Up
Hair styling takes on the color of glamour. Cool and trendy, Pink Up is the final touch with a dose of creativity – featuring hairspray, gels, styling foam and much more to give a fantastic finishing touch to any creation that comes to mind.
---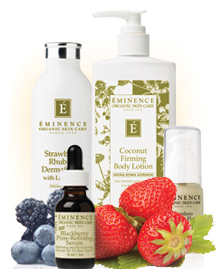 Éminence Organics
Award winning, Éminence addresses a variety of skin concerns such as premature aging, wrinkling, sun damage, acne, loss of vitality, tone and radiance. The cures come from nature with ingredients good enough to eat. With the help of our esthetician, we can recommend home care treatments and products that suit your skin type. Products include; cleansers, exfoliants, toniques, serums, masques, body scrubs, moisturizers and sun defense.
---